Department of Computer Science and Engineering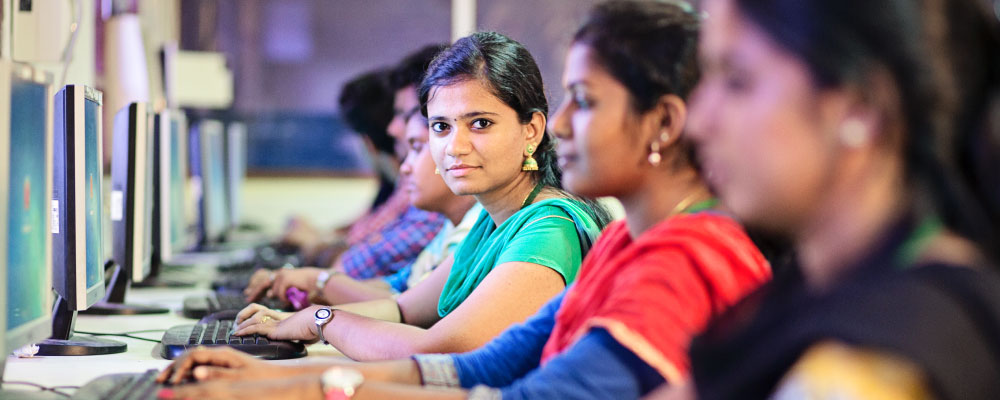 Since its inception in 1997, the Department of Computer Science and Engineering has been continuously making progress in teaching and R & D activities. Initially commencing with an intake of 60 students, the sanctioned intake was increased to 90 seats in 2001 and to 120 seats in 2005 and to 300 seats in 2015. The Post Graduate programme viz. M.E. - Computer Science and Engineering was introduced in the year 2004-05 and in 2006 the Department was recognized as Collaborative Research Centre by Anna University to offer M.S. (by research) and Ph.D. programmes. The Department has been maintaining an active interaction with the industries particularly with the Computer Society of India. The IT major Tata Consultancy Services has accredited the college for faculty and students development programmes, campus interview etc.

The Department has entered into an MoU with IBM, Infosys and U.S. Technologies for software training and Faculty Development Programmes, besides R&D activities.

The students of the Department have brought out quite number of innovative projects such as GPS in Traffic Management, Smart Cards, etc. The software team of the Department has made laudable contribution by developing software for campus management, attendance help line and on-line test. Many of the students are well placed in leading software companies such as TCS, Infosys, Satyam, Polaris etc.

Vision to provide the best opportunity to the students to attain technical excellence in the field of Computer Science & Engineering and Emerging Technologies and to develop a comprehensive and integrated personality.

Mission to produce high quality Computer Science and Engineering professionals adaptable to the changing environment, with all-round Managerial capabilities, and commitment to the Society.